San Diego's entertainment and attractions have kept our family on the constant go for the past three years. However, when it comes to making plans for Bobby and me, there are only so many things we can say yes to with four kids. When this opportunity presented itself, it was pretty much a no-brainer. We arranged a sitter for not one, but two days, and got ready to rock out at the ultimate festival, KAABOO.

I truly believe getting back to your roots, for me concerts, is one of the best ways to connect to your spouse.
KAABOO started last year when two life-long music enthusiasts - I should say "live" music enthusiasts - were chatting fireside, and decided to create an event paradigm that catered to a little older, more discerning audience. Inspired by Colorado's Red Rocks Amphitheatre, these guys created the ultimate festival, featuring live music - but so much more. This adult wonderland showcases contemporary art, comedy, dancing, the best cuisine San Diego has to offer, and plenty of other personal indulgences.
Waiting anxiously as I checked in to get my two-day press pass, I asked one of the vendors, what does KAABOO mean? She threw her hands up in the air, spun around on her roller skates and said, "It's whatever you want it to mean!"
Right then and there, I knew this was going to be good. According to festival organizer Chris Brown, "It's about taking dares and living life a little more wildly. Unplugging from the world as we know it, and just letting loose."
Bryan Gordan, the other brain behind the fest says, "KAABOO is a getaway from it all with your family and friends."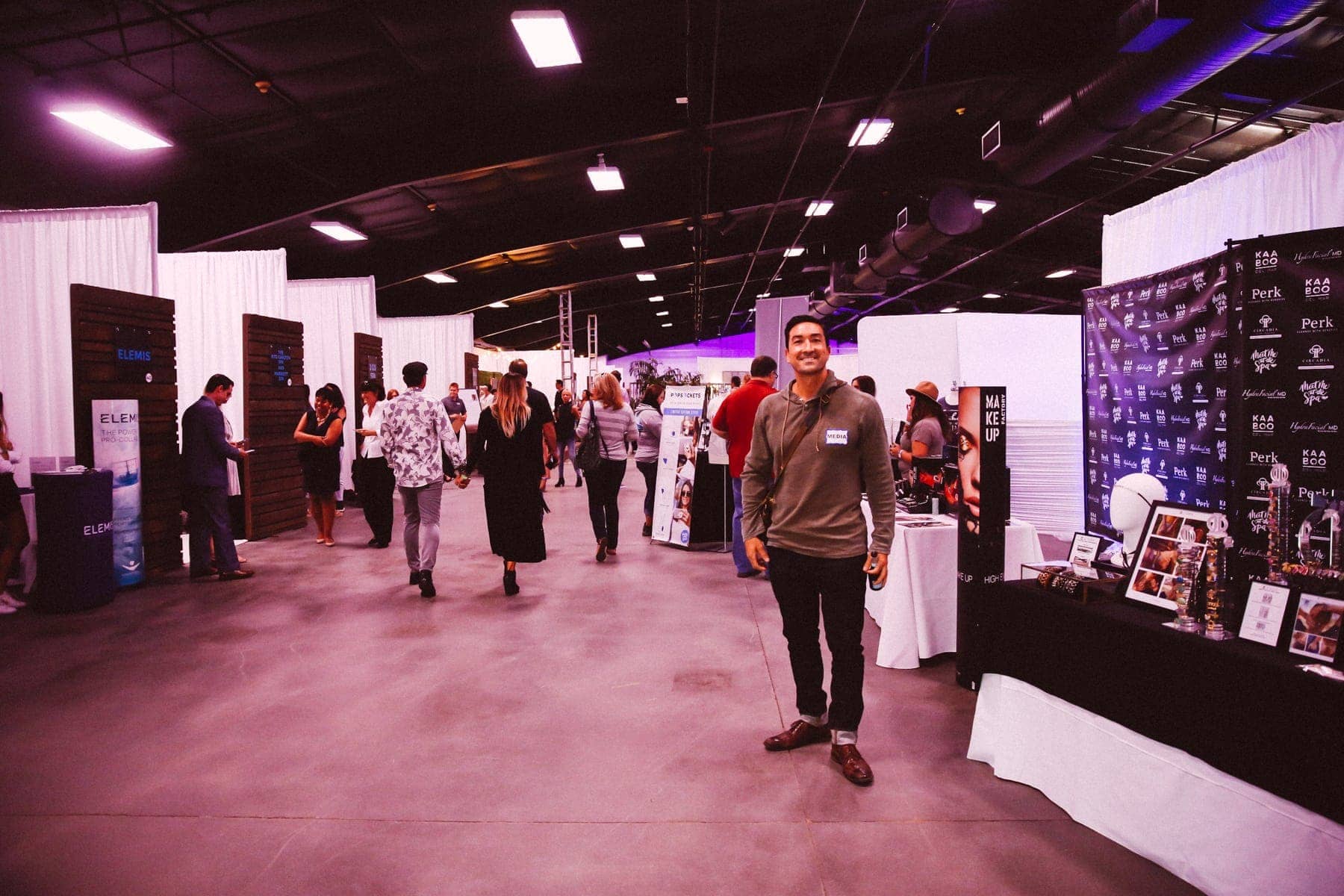 Did Someone Say Spa?
KAABOO kicked things off privately on Thursday for Media guests. If you had the "Hang Ten" pass you were included in this special treat. I was able to check out the scene before the public, and it, by far, exceeded my expectations. The crowds were minimal, so I was able to hop around as needed to truly appreciate all of the highlights.
INDULGENCES presented in partnership with MEET ME AT THE SPA, offered spa services to all KAABOO guests. A warehouse was recreated into a world of tranquility where every spa service known to (wo)man was offered to festival-goers. We immediately signed up for as much we could before Macy Gray took the stage. We learned about some of our favorite brands and scheduled appointments for a facial, pedicure, massage and were very curious about what The Drip Bar was. I didn't get to partake in the fillers and Botox, but it surprisingly was being offered too. Inside a temperature controlled spa sanctuary, Meet Me At The Spa catered to everyone as long as you were ready to take care of you.
Bobby loved his Oxygen facial and I happily obliged to a massage and pedicure. One service I've never before seen was IV nutrient therapy. Within 30 minutes, The Drip Bar can have you feeling brand new with concentrated levels of vital nutrients such as vitamins, minerals and anti-oxidants. Nerves were put at bay with surgeons and nurses on site administering the IV.
After indulging in guilt-free spa services we ventured over to the various stages throughout the Del Mar Fairgrounds. We were thrilled when we saw, what I would like to call, the LOCALE Magazine bedroom. Locale is a reputable magazine on the West Coast, and has been a go-to reference and style guide of mine for years. Locale was one of the major sponsors at KAABOO, and pretty much everywhere you turned, you'd see it represented. LOCALE brilliantly set up an area of platform beds, cozy enough for a quick siesta. Where can you find this level of hospitality these days? KAABOO had really thought of it all, nailing their market to the tee.

There were several stages at KAABOO, but for one reason or another, we were really drawn to Trestles. It was a rather large stage in the paddock area of the fairgrounds, but quite a bit more intimate, compared to the others. The first artist we saw was the flawless Macy Gray. It was my first time seeing her live, and I was completely taken aback by her dulcet tones when she spoke to the crowd. Her performance had us all in a trance. She knew how to work the crowd with that utterly flawless, raspy voice. She had fans singing and dancing with every smoky tune. To see Macy is to simply love Macy, and if you get a chance to request a song, ask for Lucy! Truly, one of the crowd's favorites, and definitely mine.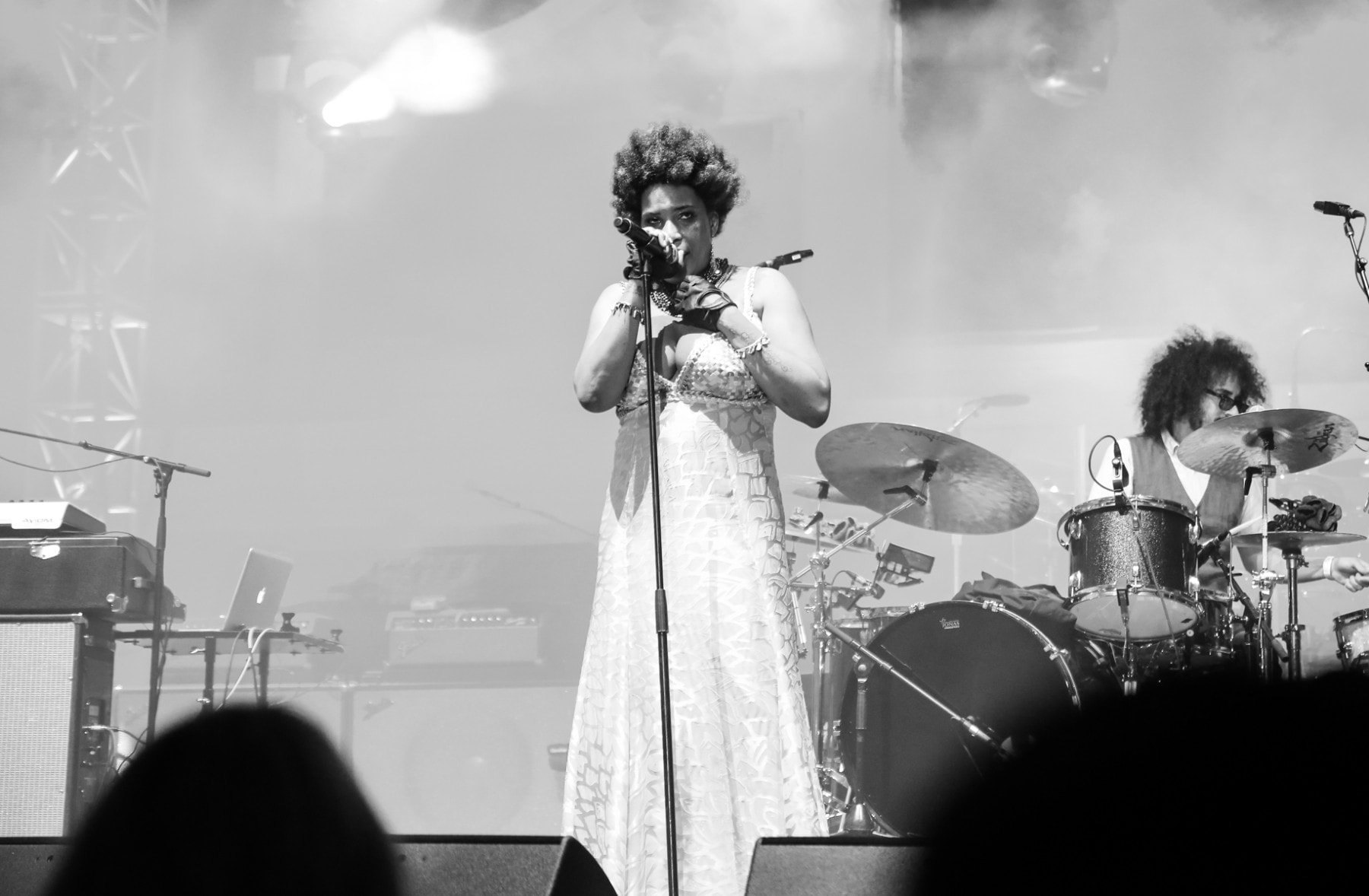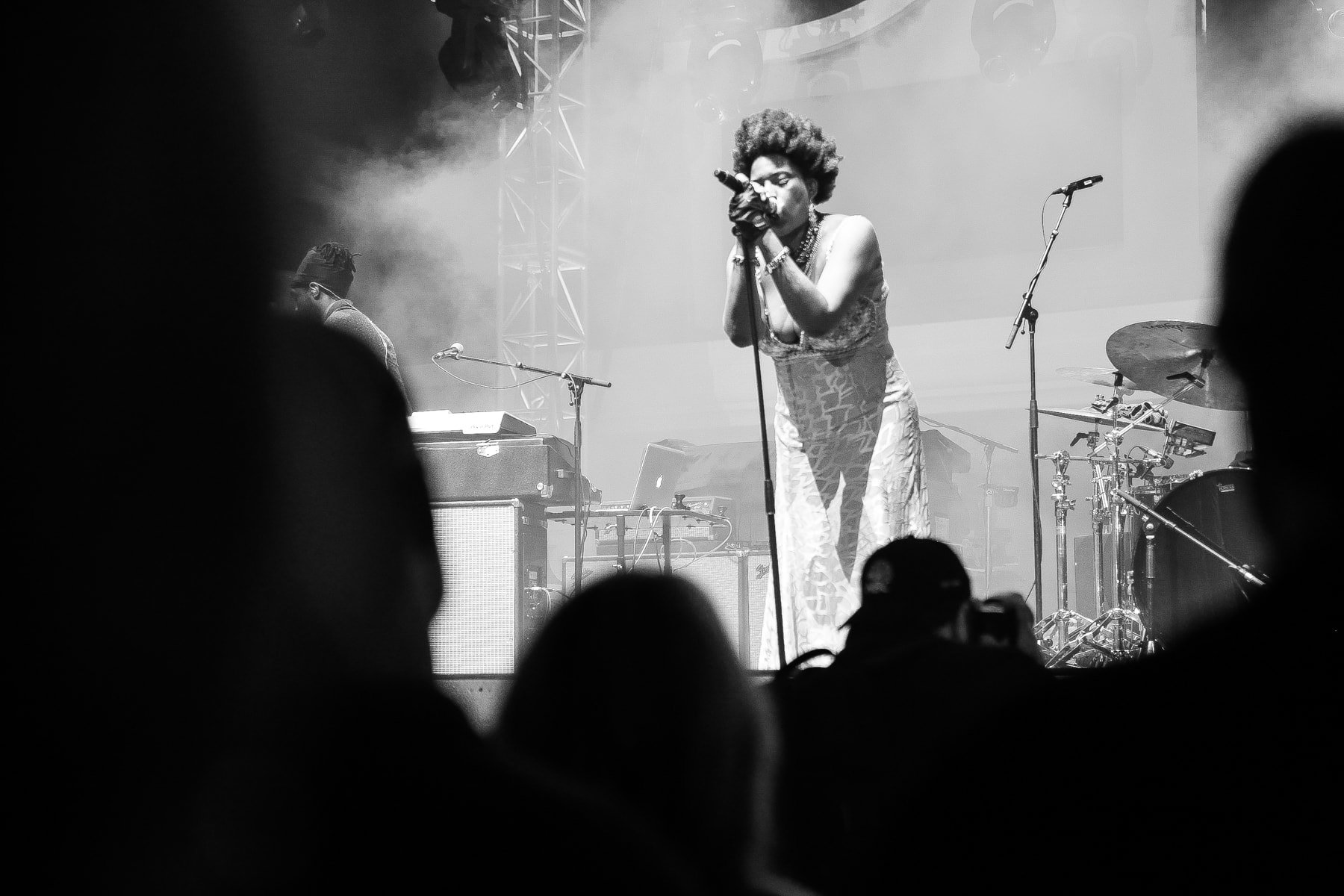 After the honeyed sounds of Macy, Chris Isaak took the stage. It's been years since I've been in this role, but I am no stranger to photographing musicians. It was so fun to go back to the good ol days of running like a rolling stone. I took great advantage of being press for two days, and walked right up to the stage capturing up-close and personal shots most fans could only dream of. With every strum of Chris's guitar, I was right there, riding the wave of his unflinching harmony, and capturing the verve and joy that his music emitted.
It would be true to say that being this close to the talent and looking through my lens is one of my ultimate happy places. I am such a music fanatic myself, that swooning with Mr. Isaak amplified my experience to elation. Everyone remembers the video for Wicked Game and how dreamy Chris Isaak was on the big screen. Fast forward 25 plus years later and he is like fine wine, just getting better with age. He owned the stage with his band and his sustain was nothing less than steadfast perfection.
KAABOO Day 2
After an amazing first day at KAABOO, it didn't take much for us to rally for Day 2. I was still floating on cloud nine, making it that much easier to go out two days in a row. Upon entering our new-found favorite festival, we decided to start with the art. What I liked most about KAABOO's art installations, is that all of the artists were present on site. Not only were the artists there to talk with gazers passing by, but in many cases, they were creating art right in front of you. It was such a profound, immersive experience. Being able to see so much art in the making really set KAABOO apart from other festivals in my mind. Alongside the artists, we found ourselves mesmerized, witnessing these unique, contemporary pieces come to life. Real time live art exhibitions parlayed a genuinely unique journey of discovery for Bobby and me.
We found ourselves engulfed in expressive art and fine cuisine for hours. There was so much to see, sample and do, no wonder KAABOO allotted 14 hours each day. You needed at least that much time to cover the ground of the fairgrounds - the place is massive.
After our self guided art tour, we darted back to the stage where Daryl Hall & John Oates kicked off day two for us. I ran toward the stage, pulling my husband toward the crowd as if I was reliving one of my dance recitals, "You're Making My Dreams Come True." I was enthralled in their performance, and as I looked around, everyone was in the best of spirits, rocking out to these legends gracing the stage in front of me. Hall & Oates sealed the deal, letting us dance like no tomorrow. This was truly a date I've longed for after a decade of bearing children.
And friends, it certainly didn't end there. Citizen Cope with his beautiful, yet mysterious smirk, took front and center on a much smaller stage. However, it felt large when I turned around and saw thousands of people trying to just get an ounce of the vibe he delivers. He connected with his audience, and knew exactly how to wrangle us in with songs like "Let The Drummer Kick It," and "Bullet and a Target." I saw him perform in North Carolina six years ago and nothing has changed. He's quiet, reserved and is able to grab you, making you want to know a little more about him. So you go closer to the stage, open your eyes, listen more closely, and find yourself totally mesmerized by who he is, immersed in the songs he creates. I commend his quiet appeal and such strong delivery.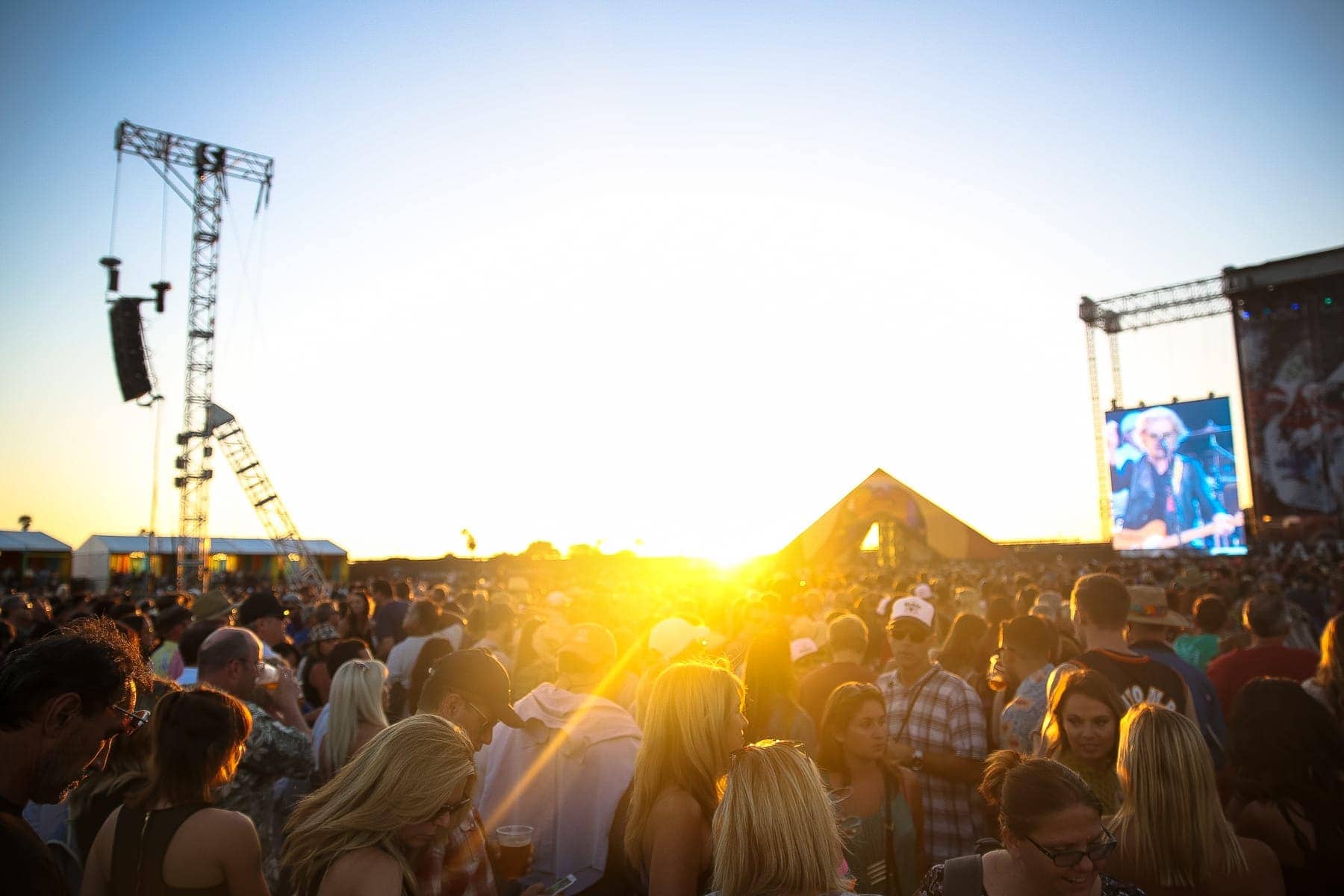 After snapping out of the Citizen Cope trance, we took off, heading toward the next act. On our way, I was elated when I saw that Dylan's Candy Bar set up shop in the middle of the festivities. I named my daughter Dylan after this prominent NYC candy store. For those of you who don't know, Dylan is the daughter of Ralph Lauren, who grew to become an awe-inspiring entrepreneur, creating the world's largest candy store. Being a native New Yorker, I was stoked when I stumbled upon their pop-up shop. I was missing my little Dylan at this point, because she, too, knows her name was inspired by this mega candy conglomorate.
On to the next show! Husband and wife, Michale Trent and Cary Ann Hearst from Charleston, South Carolina had me speechless. This in sync duo, Shovels & Rope is a must add in your arsenal of playlists. I have never seen two people grace a stage and master the sounds of folk mixed with rock and roll like they did. As I photographed them, I felt they were so in tune with one another, and that really came out in their music. Michael played so many instruments at the same time, making him claim the stage as is own. His wife didn't dwindle behind him. Instead, she flourished in front, strumming her guitar, belting out the lyrics. I was floored by their performance and have since bought their albums on iTunes.
The last performance of my two-day date, and living out my dream as a rolling stone ended with the crowd crushing on Gavin Degraw. He entered the stage with such conviction, fans were singing before he even got to his first lyric. Gavin had a stacked playlist and I was in my glory photographing him. Songs like, "I Don't Want To Be," and "Chariot" seemed to come out effortlessly. His stylish band members nailed it on performance, but watching Gavin perform live truly added to his lovability. My husband doesn't really listen to his music and I even found him saying, "He was incredible."
Gavin went back and forth from his piano to the front of the stage. He still has that cool boy look with his dark fedora and fitted leather jacket. At one point, I was so close to him I could have snagged a high-five. Instead, I kept capturing the moments through my lens. Gavin was simply contagious and mastered his crowd pleaser role. He shined on stage with such vibrancy, leaving the raucous crowd chanting for more. Gavin Degraw was the perfect ending to my two-day escape into a concert wonderland.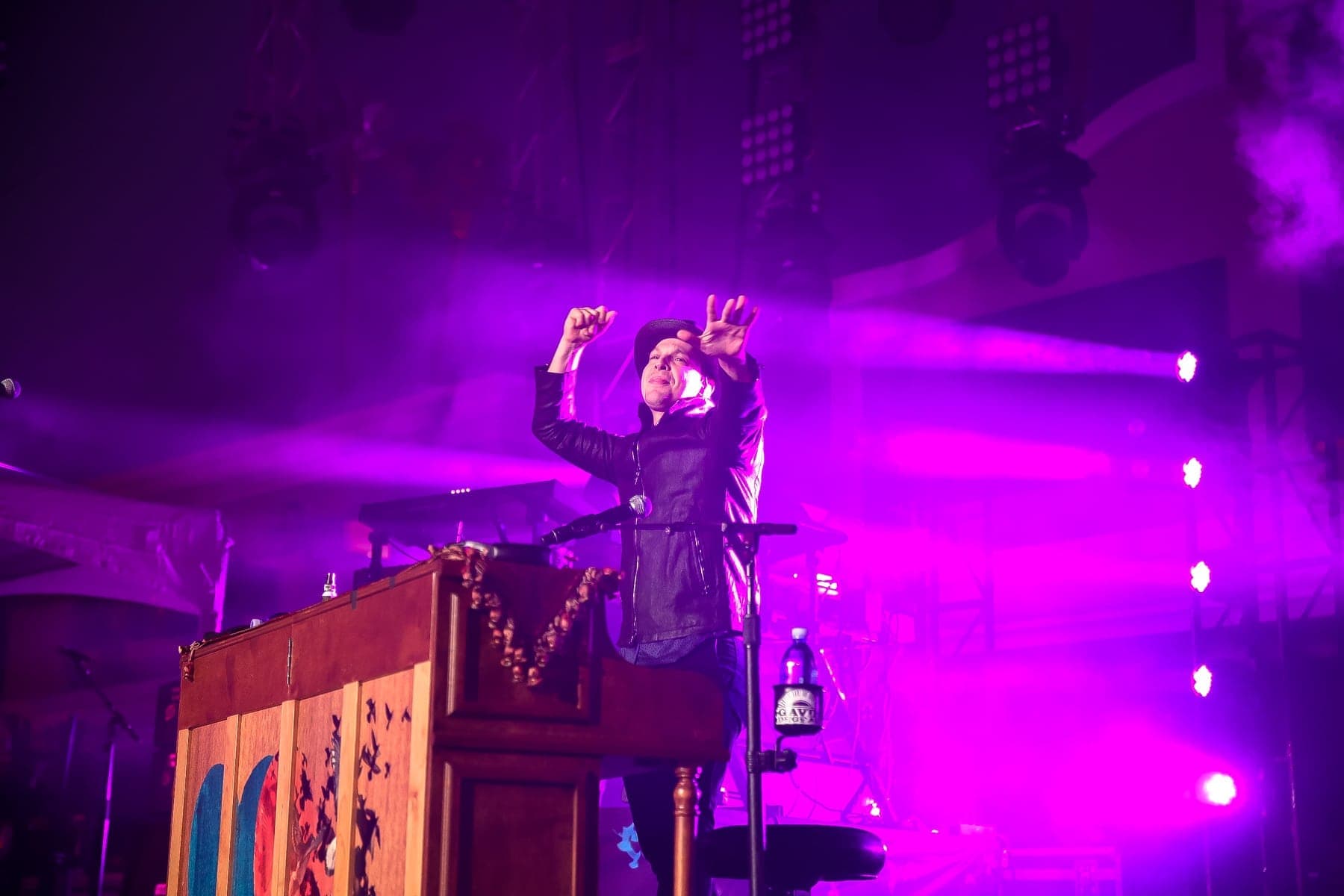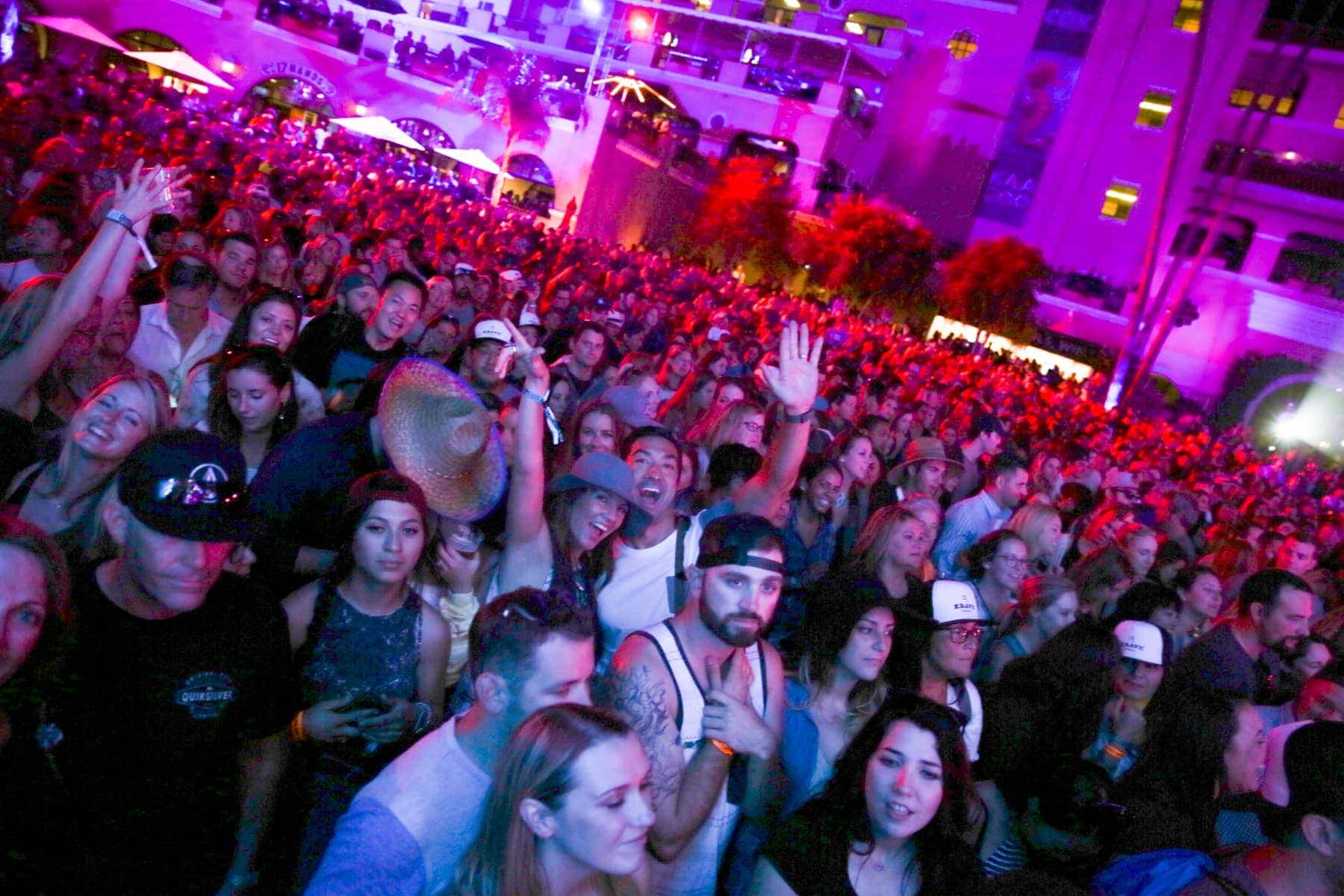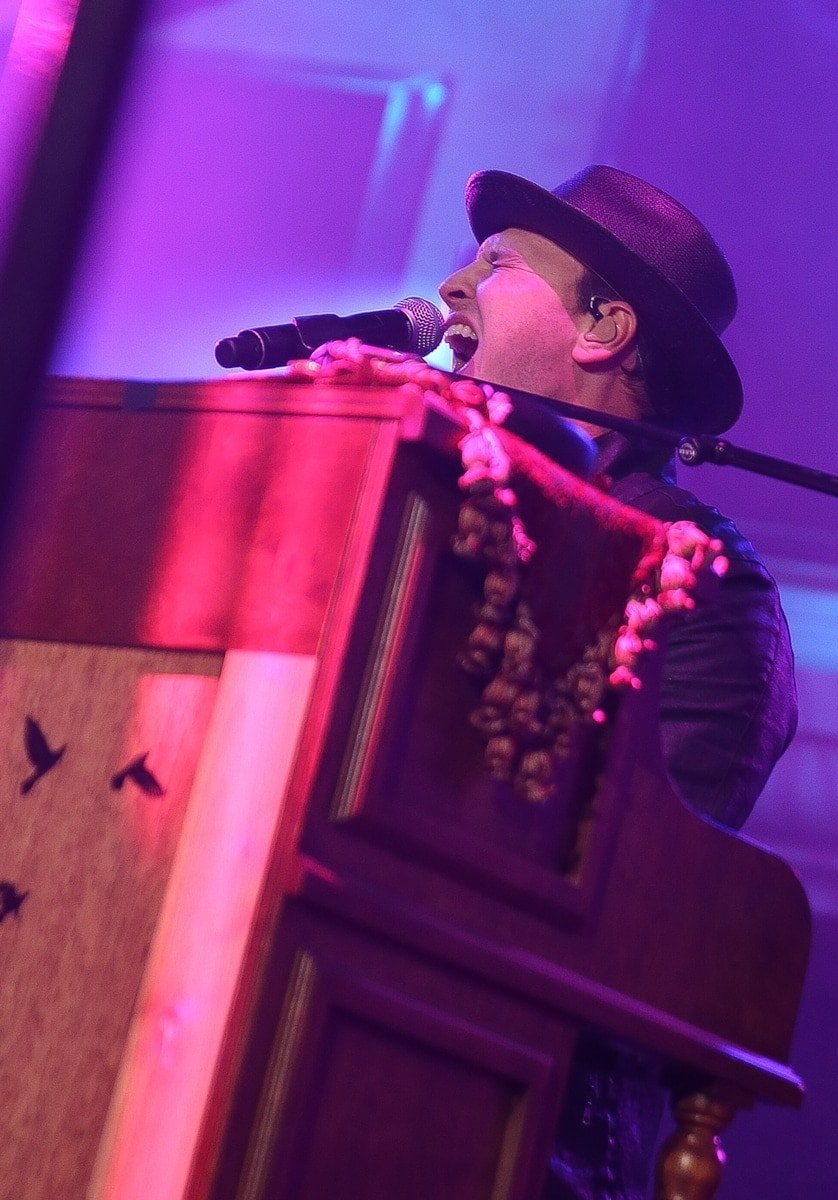 KAABOO was created by music lovers, for music lovers. This adult escape curated a three-day wonderland that combined art, food, libations. and world class music. Forget what you know about music festivals, because getting dirty and sweating all day is a thing of the past. KAABOO has shifted the paradigm by starting something new. A luxury "mix-perience" for people just looking to have fun. KAABOO is the perfect weekend departure from the norm. This three-day sound voyage that combined rock-n-roll music, contemporary art & taste-making was the perfect recipe for a modern day wonderland. I was able to re-connect with my husband and get back to a few days of live music, it was the absolute perfect date!
The setting was nothing less than supreme at the historic Del Mar Racetrack + Fairgrounds which hugs the pacific coastline. San Diego is known as "America's Finest City" due to one of the best climates in the nation (usually sunny and mid-70's). Thank you KAABOO for making our date with some of music's best beyond perfect. We will definitely be back next year. You can get your early bird tickets NOW for KAABOO 2017. I would love to hear from you. Have you been? What were some of your favorite moments? Do you think concerts is a good way to date your husband? Comment below.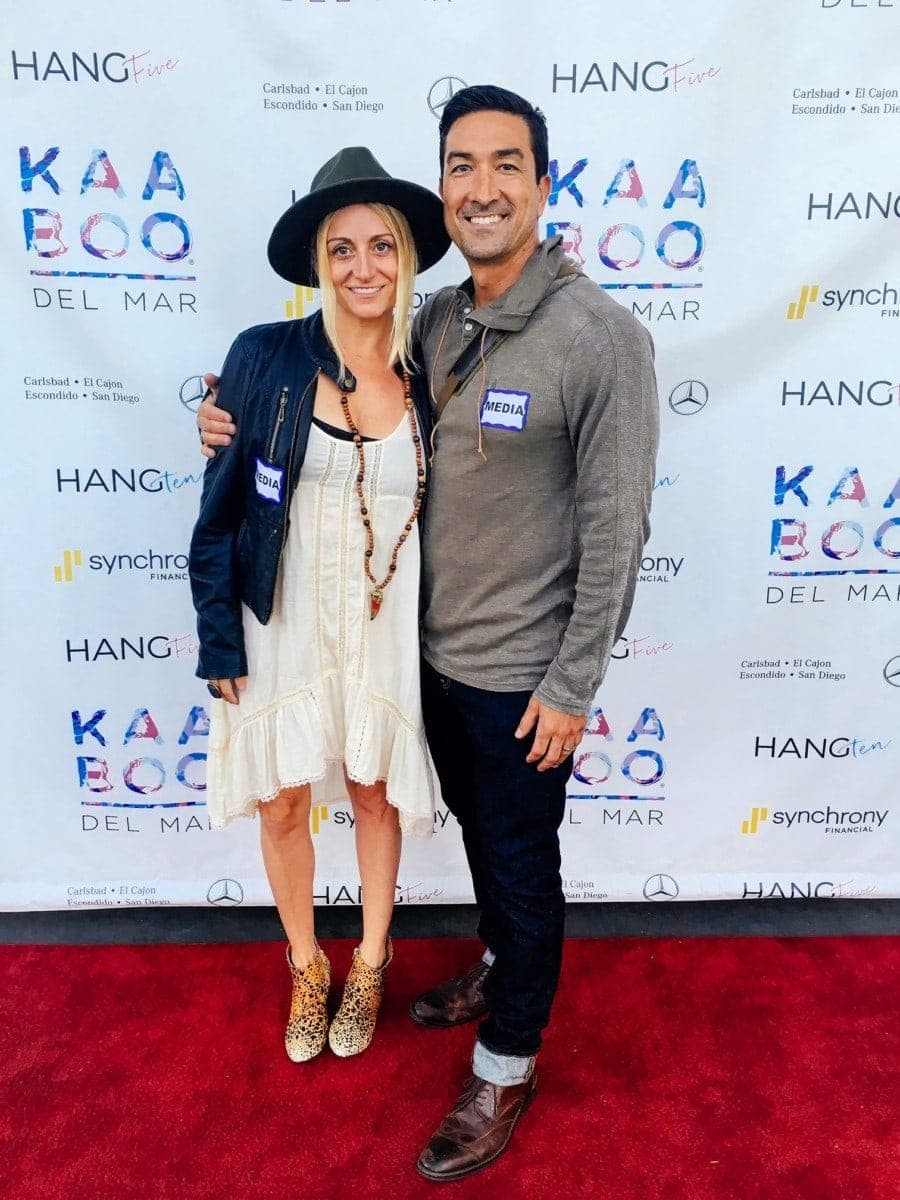 This Post Is Sponsored! Thank You For Sponsoring CityGirlGoneMom!
This post comes from the TODAY Parenting Team community, where all members are welcome to post and discuss parenting solutions. Learn more and join us! Because we're all in this together.